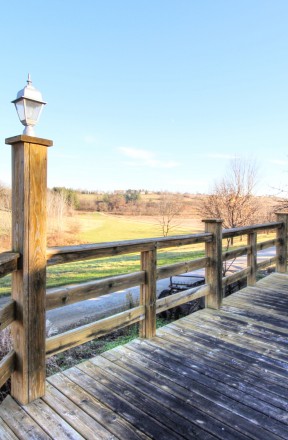 The Argue-Ment Golf Course is For Sale!
$1,500,000
N9603 Argue Rd, New Glarus, WI 53574

The current owners said it best,  Argue-Ment Golf Course was created to "Honor the Land and the Game."
Why is the course named "Argue-Ment Golf Course"? The name Argue-Ment comes from not only the road on which the course is located, but also the premise about who we are together, here, in this place.
The Argue-Ment story arises from a set of lifetimes spent handling soil, people, finances, faith and the government. The presenting "Argue-Ment" is a promise to take care of the earth as an act of worship and play. The two are indistinguishable. 
For the four current owners, this venture started with a casual conversation during one vacation in the early 1980's that went something like.... "If you ever sell your cows, then this might make a beautiful golf course..." Over the years, extended family and friends have joined to realize this project as a labor of love... for the land, the game of golf, and each other.
This is a "home made" course. Roughly 95% of the planning, design and construction was completed by the four owners. Plans were drawn in the mid-80's, with permitting and construction initiated in 1997. The owners believe the land told them what it wanted. The entire course was designed around the lay of the land. To respect it's natural vegetation, elevation and wildlife. 
Truly a remarkable property. For the complete story, please contact us.
- Nine Holes, with room and permits for 18 holes
- Practice area 
- Five tee areas
- Club house
- Approximately 130 acres for sale. An additional 55 acres available for sale.
- Picnic Pavillion with beautiful waterfall
- Greens served by 1 mile of underground irrigation, a drainage creek and two ponds
- Environmentally friendly course
- Course spans four townships in Dane and Green Counties
- Currently set up with a corporation of four owners
-  18 hole Foot Golf Course - added in 2015
- Abundant wildlife
- High capacity well
- Pump house
- Rustic barn potential for weddings and events ($10,000 electric upgrade)
- Additional 55 acres available. Call for details.
- Over $170,000 equipment and furniture with separate sale
- Residential and commercial growth occuring in Belleville and New Glarus with the Belleville village expansion boundaries

Robin Anderson-Guernsey
REALTOR®
Licensed in Wisconsin
608-213-8778
rguernse@starkhomes.com
GuernseyRealEstateCo.com | My Bio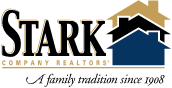 2980 Arapaho Drive
Madison, WI 53719
StarkHomes.com

Wil Guernsey
REALTOR®
Licensed in Wisconsin
608-658-8902
Wguernsey@StarkHomes.com
GuernseyRealEstateCo.com | My Bio
GuernseyPrime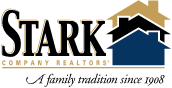 2980 Arapaho Dr
Madison, WI 53719
StarkHomes.com
Request A Showing or More Info: